Application Process
ENROLLMENT FLYER
Polaris Charter Academy is currently accepting kindergarten through eighth-grade student applications for the 2021-2022 school year.  Any student who lives within the Chicago city limits is eligible to apply to Polaris Charter Academy regardless of race, ethnicity, language of origin, disabilities, or living situation.  Enrollment is limited to 50 students per grade level.  If grades are fully enrolled, applicants will be placed on our waiting list in the event a current student transfers.
Who are we?
We are Polaris Charter Academy, a dynamic EL Education (formerly Expeditionary Learning) school on Chicago's West Side. We exist to support students to become academically successful life-long learners with a strong sense of personal and civic responsibility. With 450 students grades K – 8, Polaris promotes an expanded definition of student achievement, putting both academic excellence and character development equally at the forefront.
We are CREW!
Polaris was founded in 2007 by three Golden Apple Award-winning teachers whose mission was to transform education by creating a school deeply rooted in the best practice of "learning by doing."  Their partnership with EL Education brought about a rigorous community-based curriculum called "expeditions" (long term projects), experiential learning methods, and the importance of developing character through a core set of values that we call the Points of Polaris.  Polaris is one of the 33 credentialed EL Education schools and one of 14 EL Mentor Schools in a national network of more than 150 schools that work together with EL Education to challenge students to think critically and take active leadership in their classrooms and community.  We are the only EL school in the City of Chicago.
Why Polaris?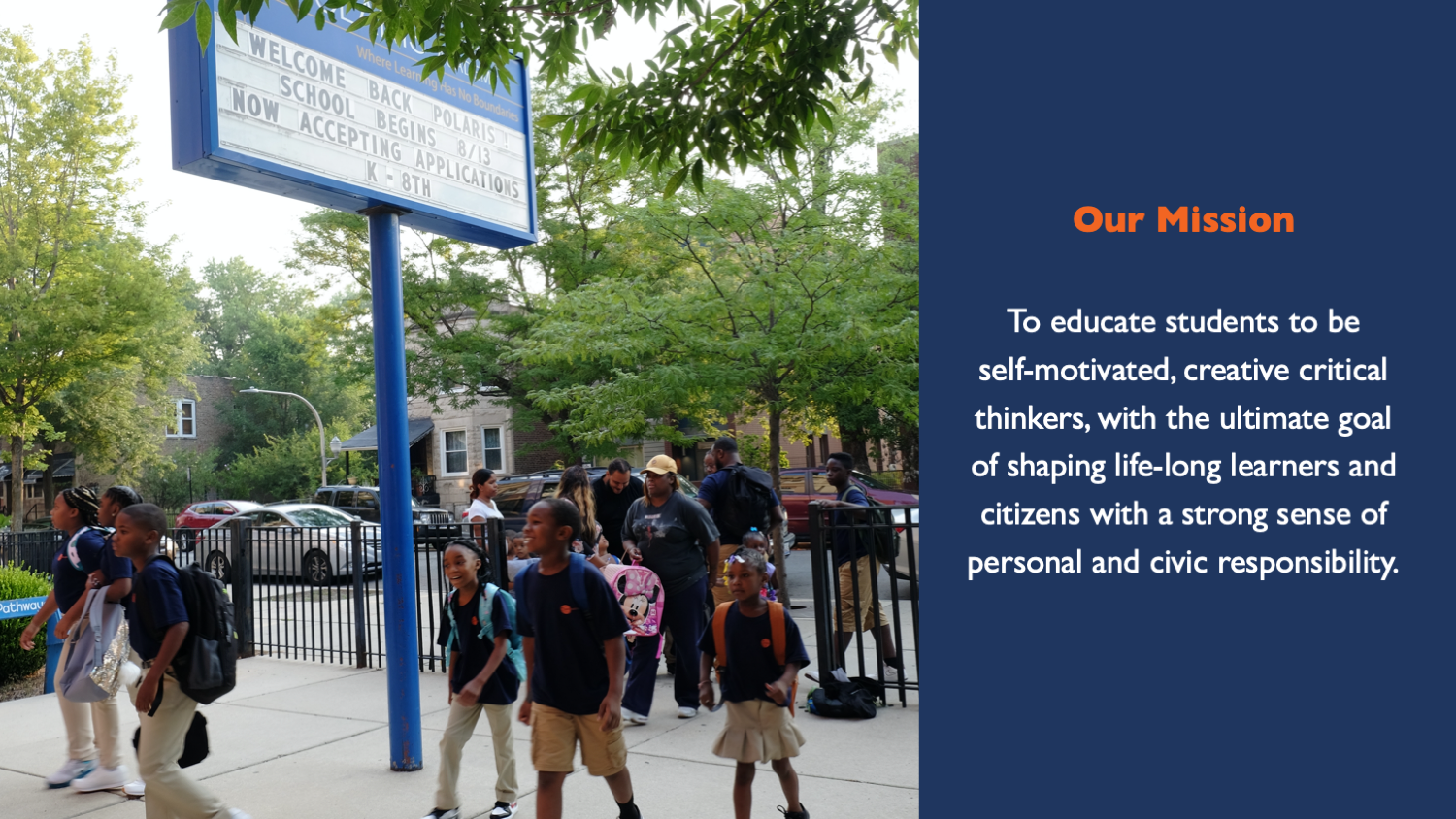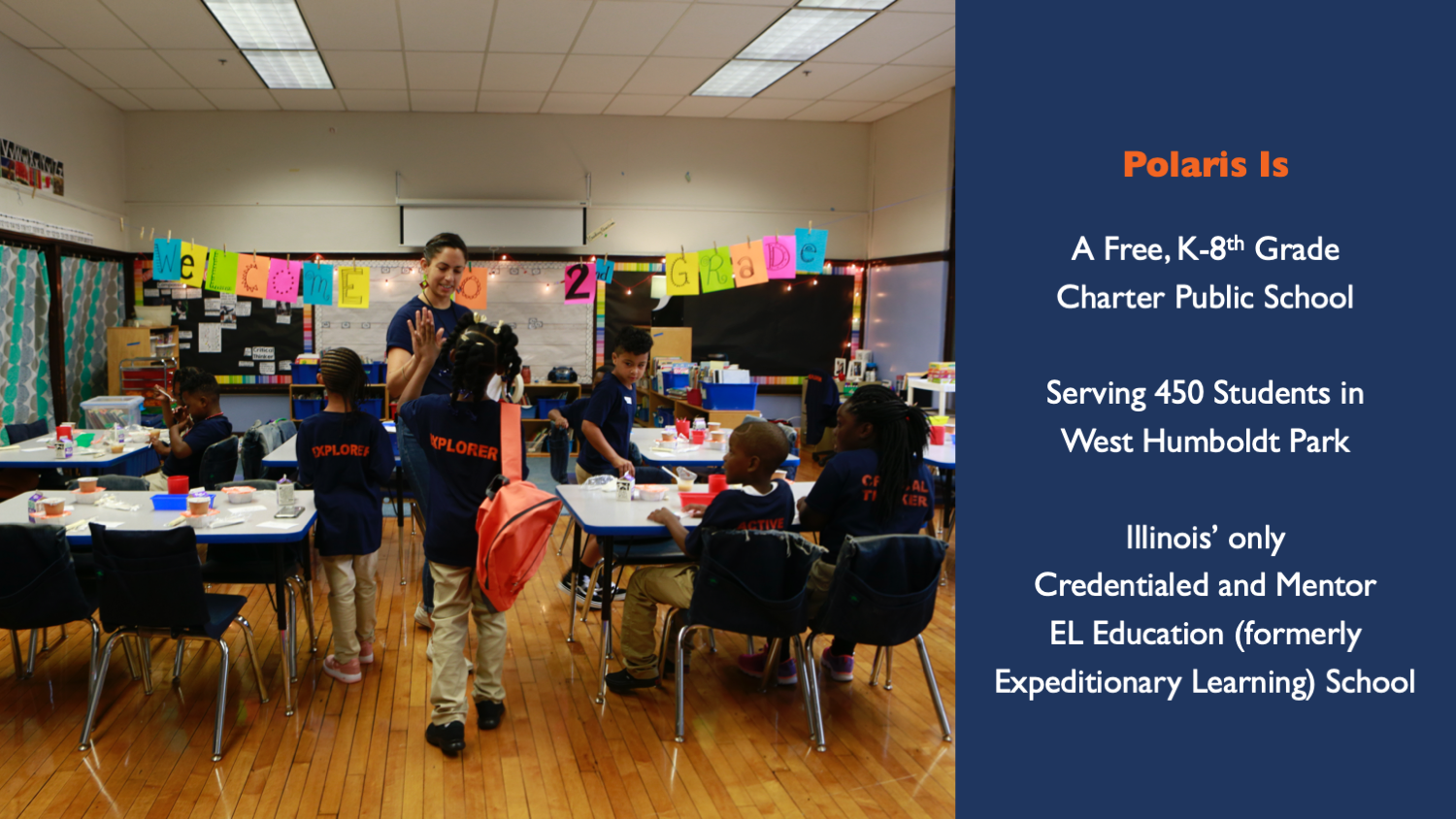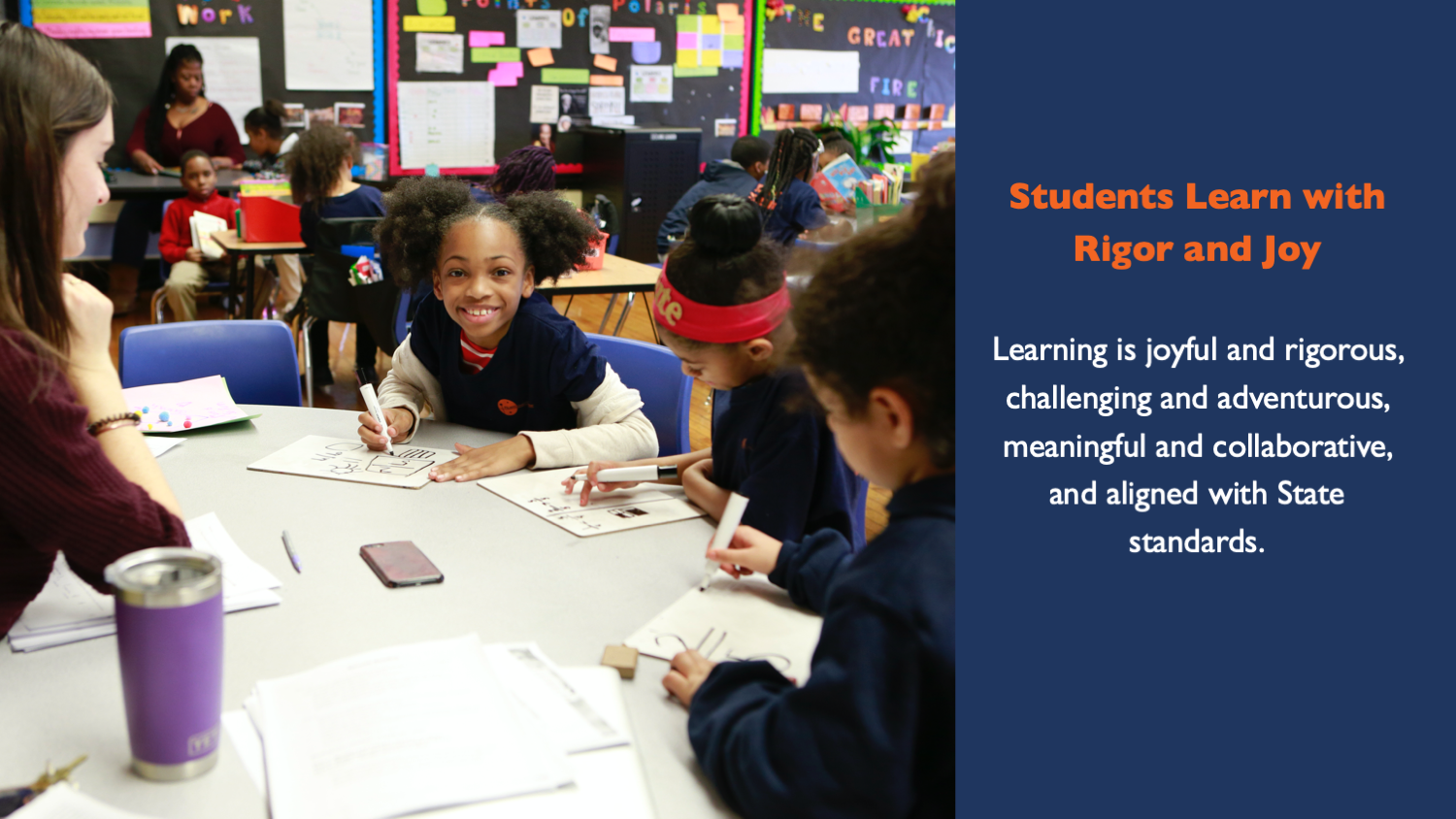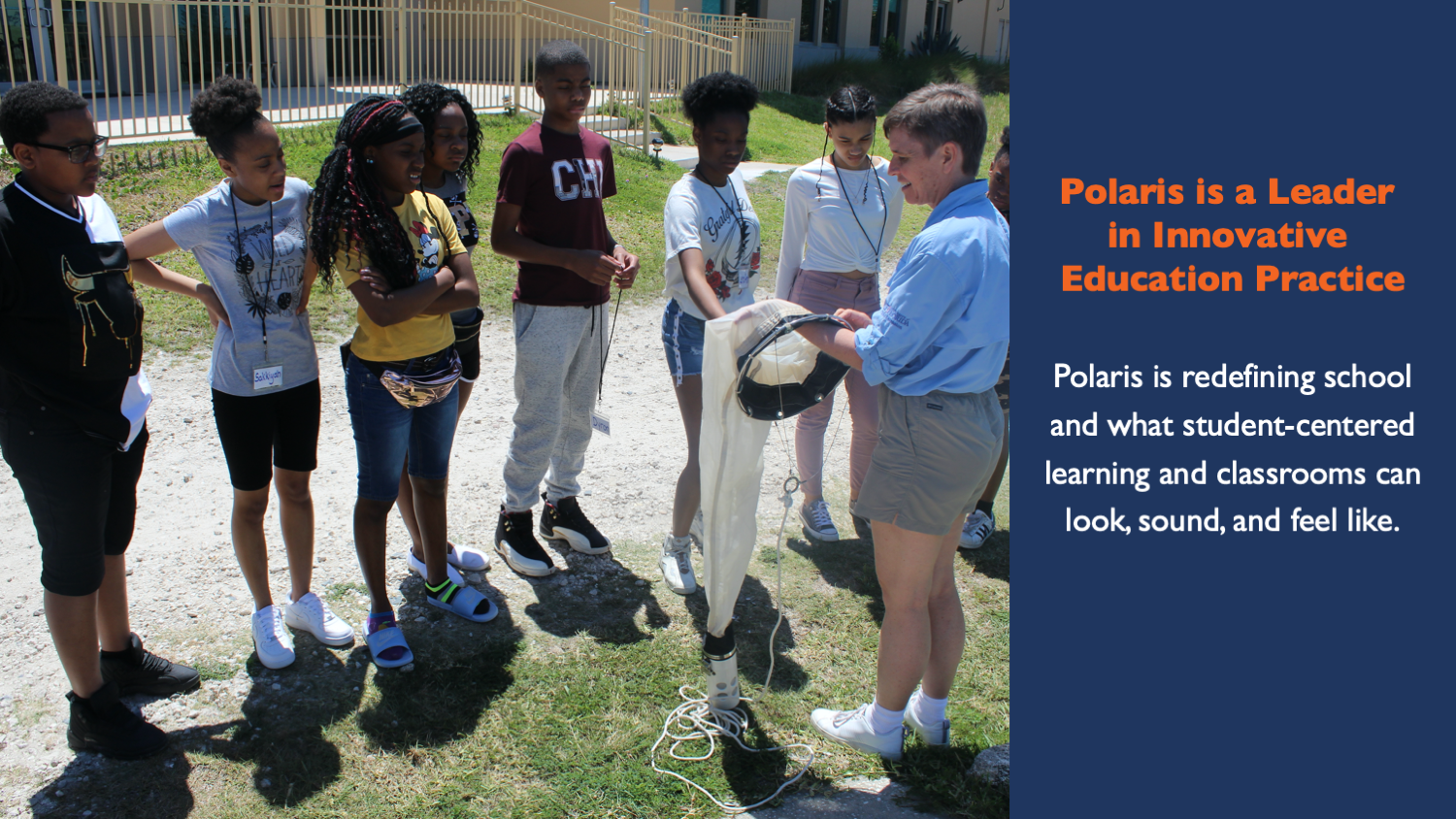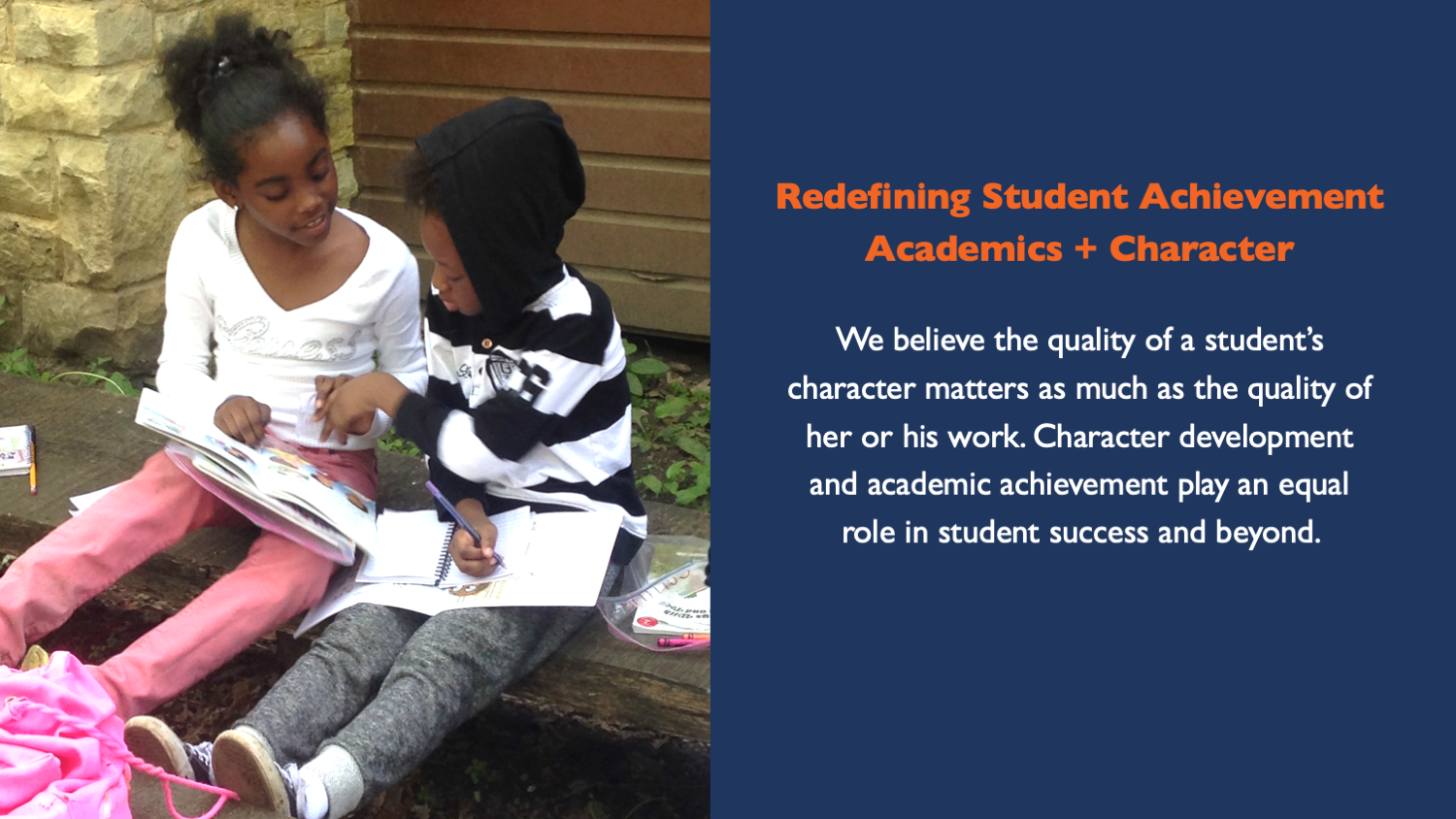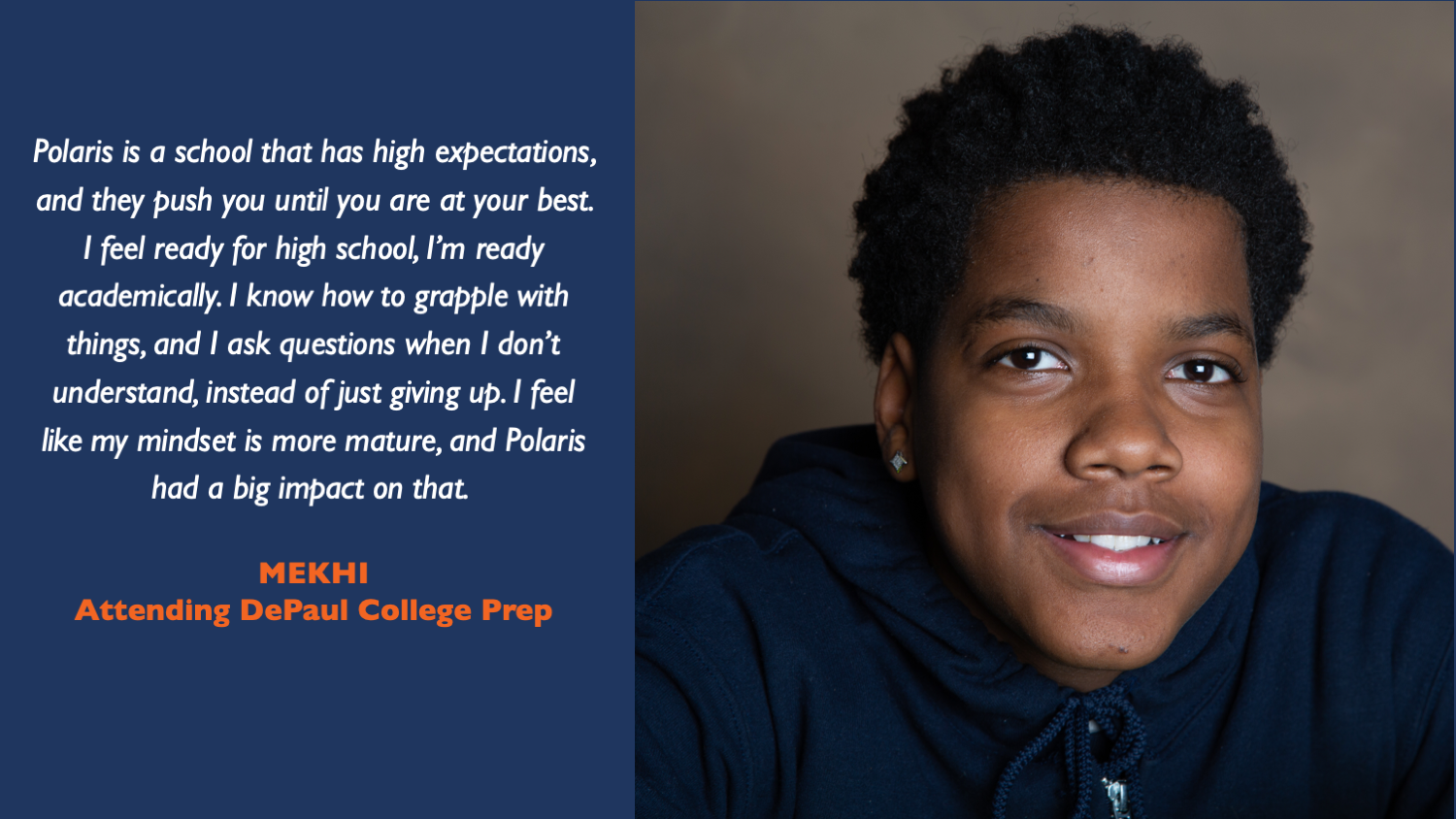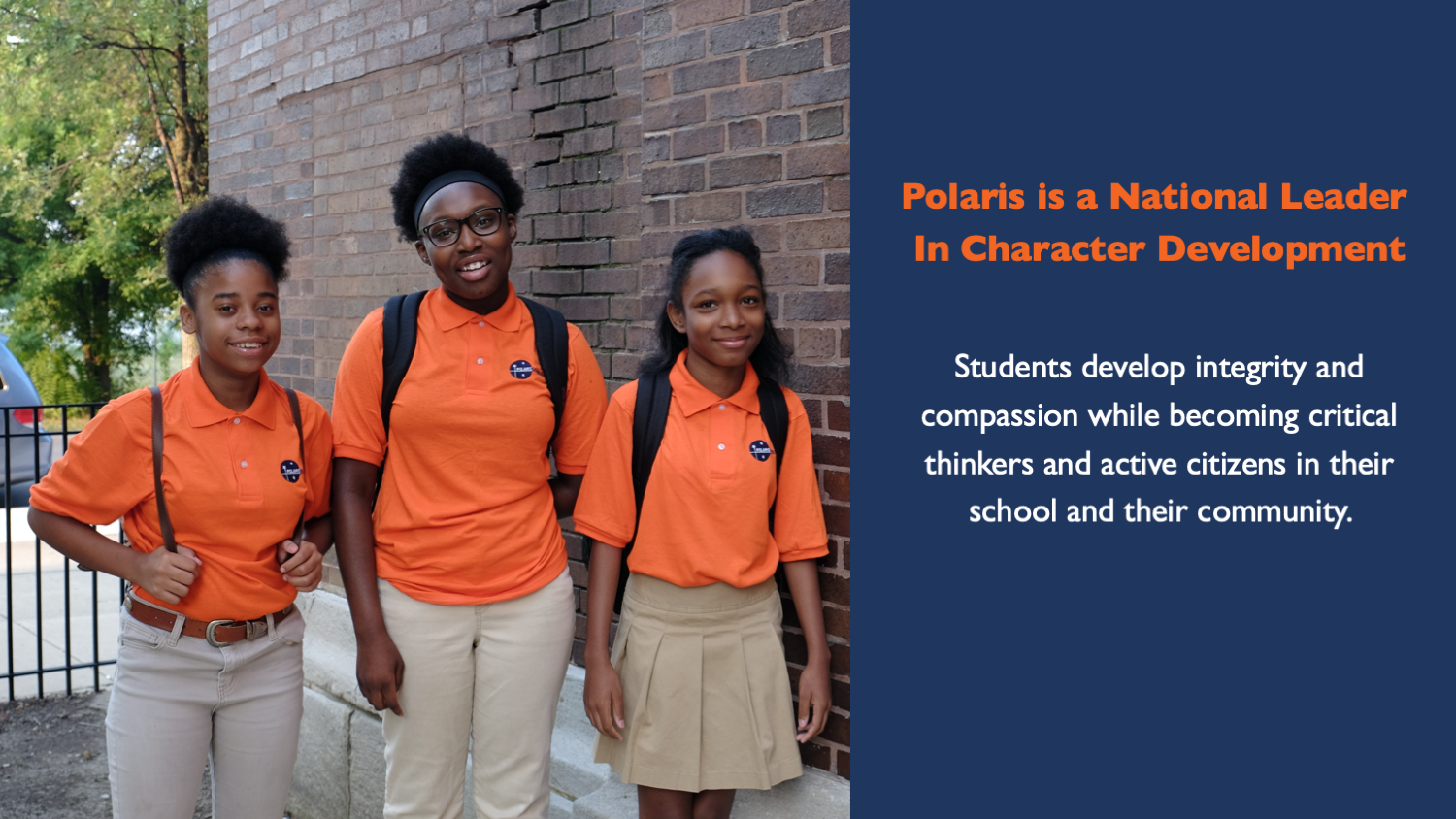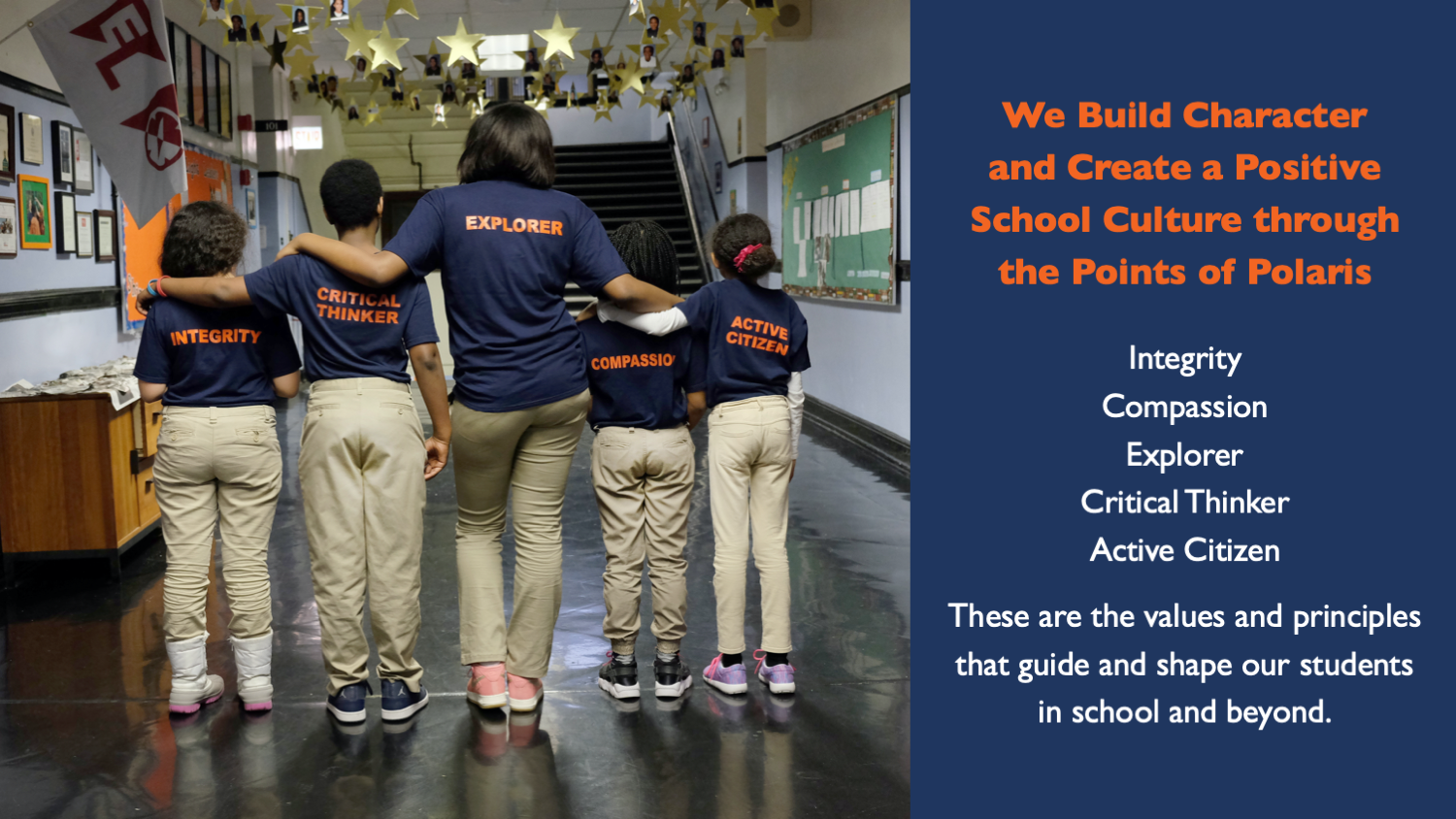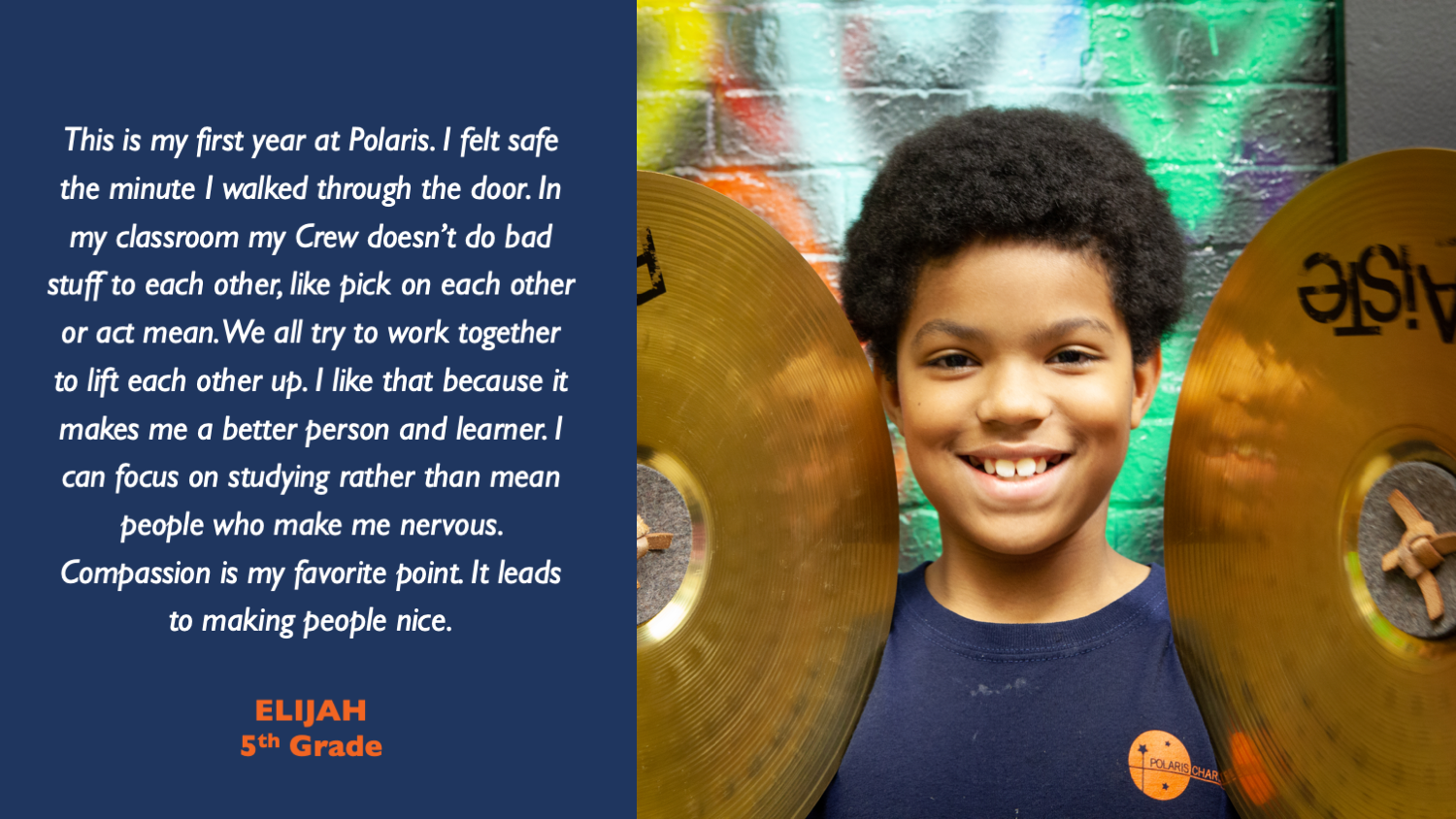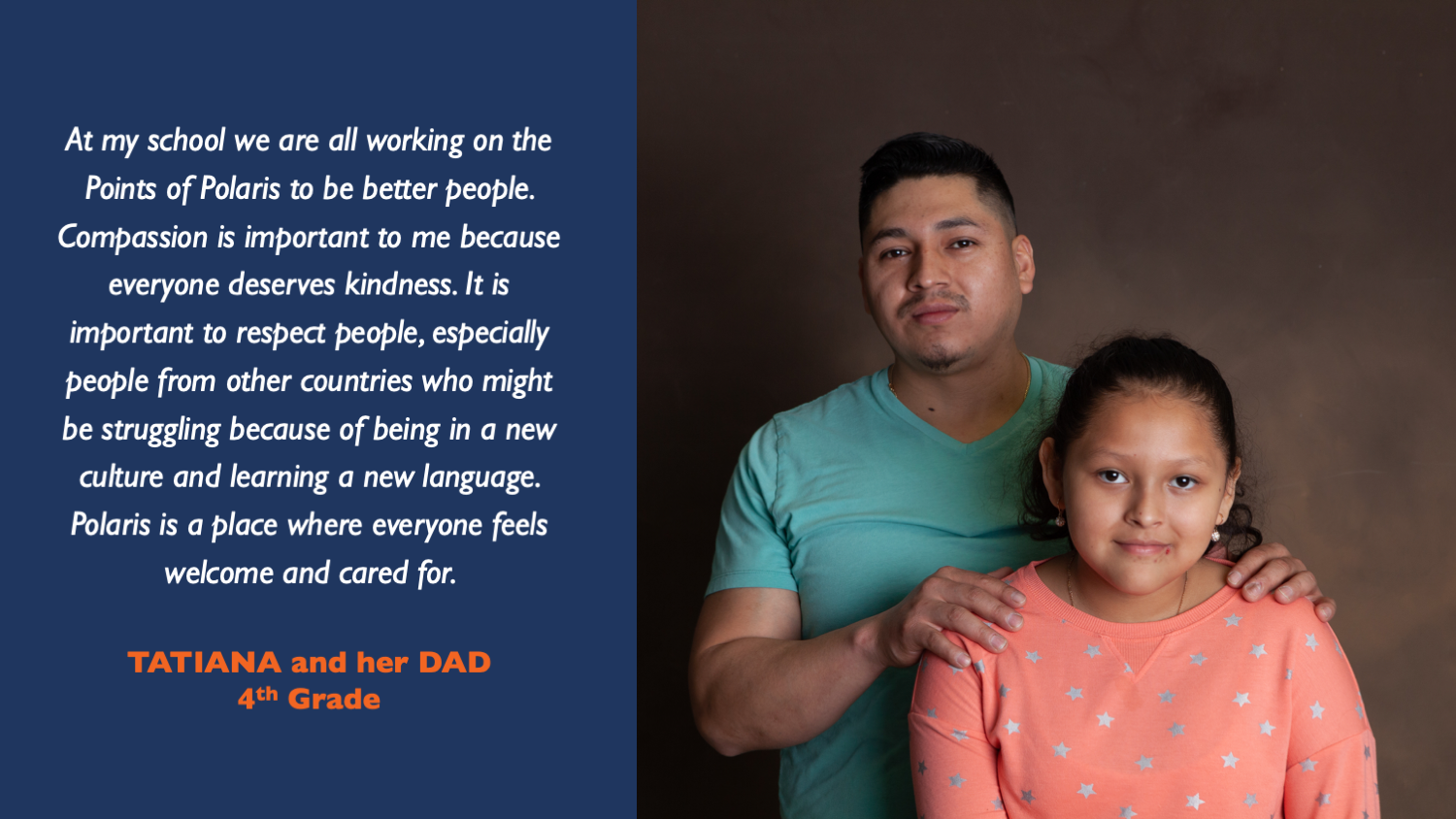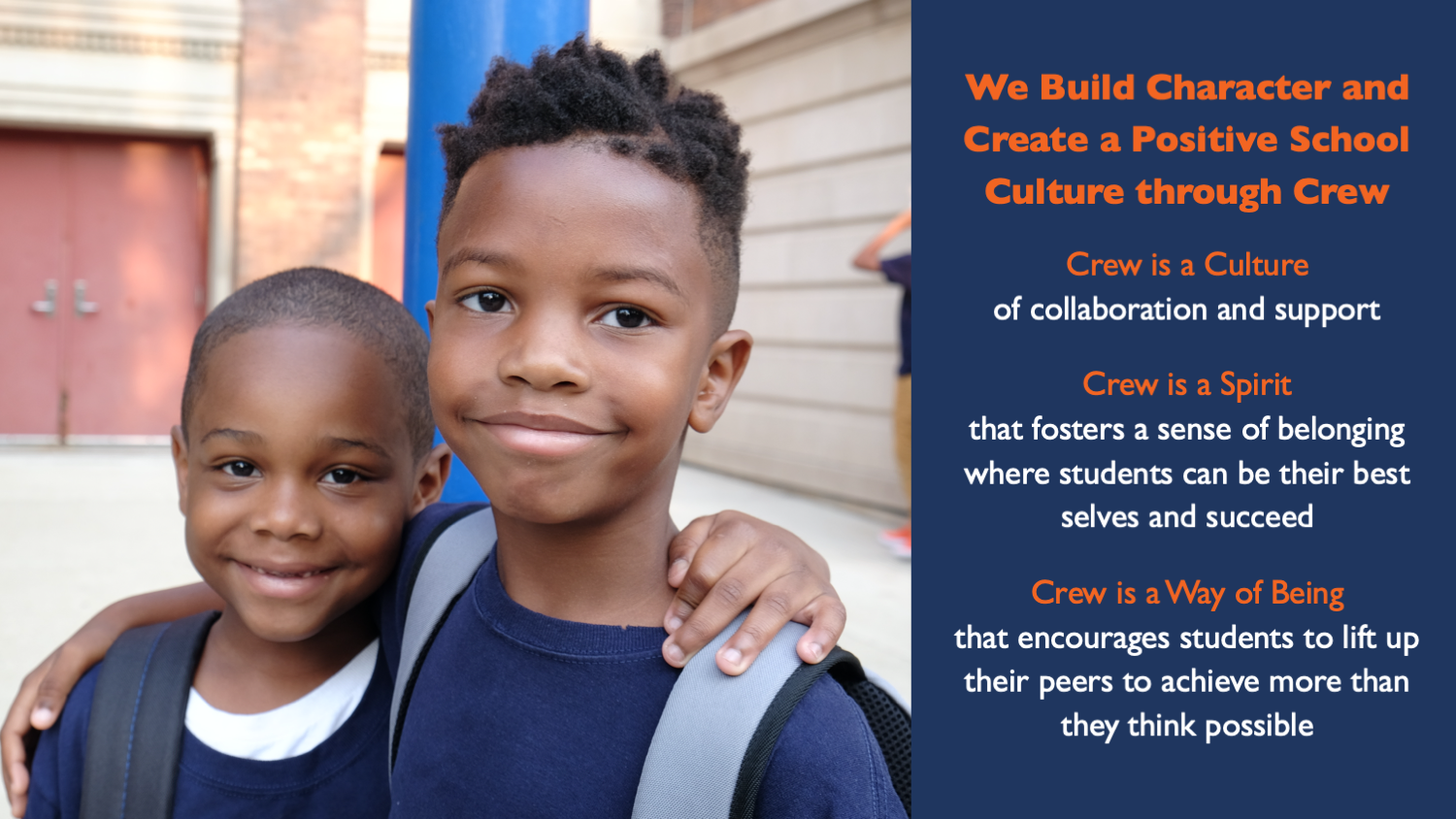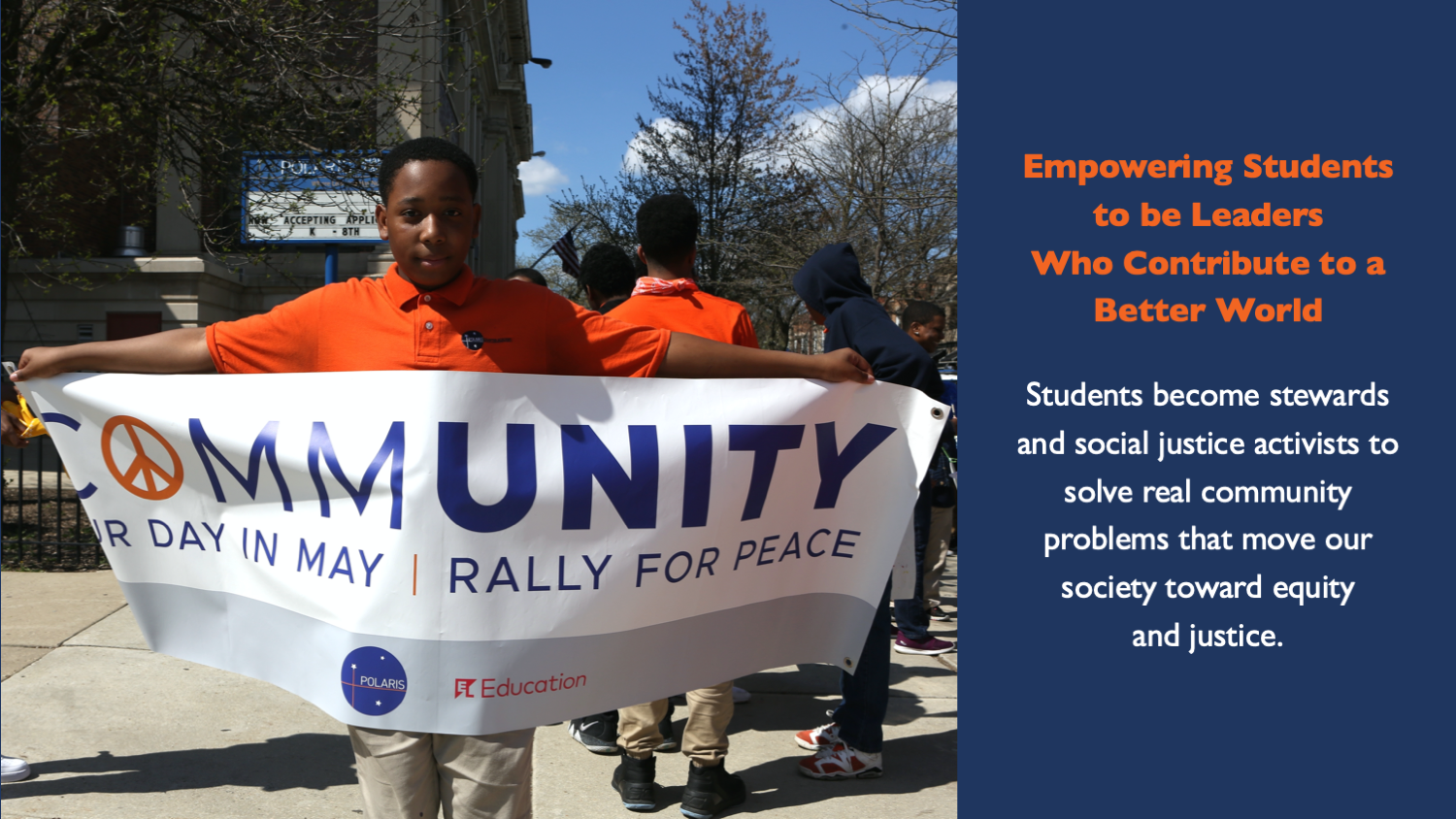 If your child is eligible to enroll at Polaris the following criteria will need to be met to complete enrollment:
– Parents/guardians must provide a copy of the student(s) birth  certificate, proof of Chicago residency, and completion of all enrollment forms
– Parents/guardians must be committed to helping their child be successful at Polaris Charter Academy, which includes overseeing the completion of all homework assignments, getting their child to school on time every day in uniform, and helping their child adhere to Polaris Charter Academy rules and policies.
If you are interested in enrolling, transferring to Polaris or have questions regarding the application process, please contact our Director of Community Engagement, Tammy Vance at 773-534-0820 ext. 804
Apply Online Below!