Support Polaris With A Gift This Holiday Season
Polaris Students and Teachers Could Not Achieve All They Do Without You!
Make A Gift Today and Join Us in this Work!
We hope you will please consider making a gift to Polaris during this holiday season. Your gift helps us fulfill our mission of providing students with an innovative and transformative education that builds character and inspires students to be active citizens who lead lives of purpose and contribute to a better world. 
Thank you for your continued support of Polaris and our students. We are grateful to count you as a part of our Polaris Crew.
TO MAKE YOUR TAX-DEDUCTIBLE GIFT BY MIDNIGHT ON DECEMBER 31:
ONLINE VIA PAYPAL:  DONATE HERE
BY MAIL:  Make your check payable to Polaris Charter Academy and send to our Finance Director (who receives mail while Polaris is closed during our winter break December 23, 2022–January 6, 2023): Lissette Sanchez, 2733 N. Maplewood, Chicago, IL 60647
QUESTIONS:  Please contact our Development Manager Elizabeth Whiting if you have any questions or would like to make your donation with her assistance: ewhiting@pcachicago.org
Polaris Charter Academy is a 501(c)(3) nonprofit, free public school. All donations are tax deductible.
EVERY DONATION MAKES A DIFFERENCE. THANK YOU FOR BEING CREW AND JOINING US IN THIS WORK!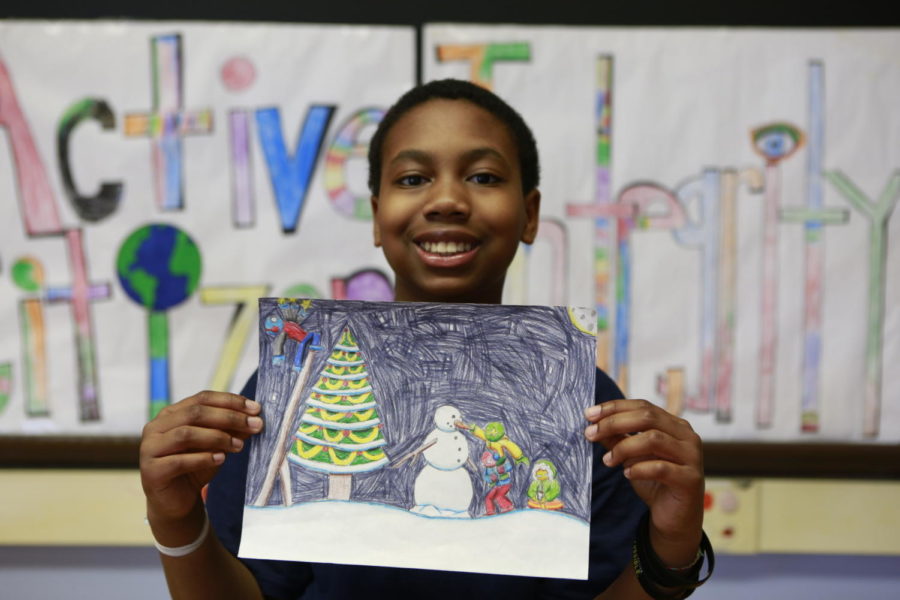 I've been at Polaris since Kindergarten. I like art class and learning about science. I want to make people happy with my art. I made a winter scene of the Alities, characters that show different sides of my personality. Blue (decorating the tree) is the side of me that likes to play and do physical activities. Red (making the snowman) is my artistic side. Green is the part of me that likes to read. Yellow (drinking hot chocolate) is the lazy side of me. My holiday wish to everyone is: 
Always be thankful for what you have and have compassion for others. Christmas isn't about the gifts you get, it's about family and being together.
ENJOY A JOYFUL HOLIDAY VIDEO FROM POLARIS STUDENTS & STAFF