Polaris Benefit–May 19
Celebration of Learning
15-Year Anniversary Benefit
Loft Lucia, 7 N. Carpenter Street, West Loop
Thursday, May 19, 2022,
6:30–9:30PM
Eat, Drink and Be Giving!
Please join us on May 19 for our annual Celebration of Learning benefit. This inspirational evening is our biggest fundraiser of the year. All proceeds support Polaris Charter Academy learning expeditions and education initiatives for our K–8th grade students. This year will be an extra special and super fun party as we gather in person to celebrate our 15-Year Anniversary as a school!
We look forward to celebrating with our Polaris family and friends at Loft Lucia in the West Loop. Guests will mix and mingle on the rooftop terrace and enjoy refreshing cocktails (open bar), delicious and plentiful hors d'oeuvres catered by Blue Plate Chicago, a raffle and silent auction, and more. There will be an inspiring student program and opportunity to support Polaris. This will be a special evening of giving back and making a difference. We hope you will be with us to celebrate.
TICKETS: Purchase tickets online from Eventbrite PURCHASE TICKETS HERE
• Early Bird Discount Tickets $130 each. Must purchase tickets by April 30 to receive discount.
• Regular Price Tickets $150 each. Available for purchase anytime.
• If you prefer to avoid ticket processing fees, purchase tickets from Development Manager Elizabeth Whiting, please email ewhiting@pcachicago.org
• Paper tickets will not be issued. When you purchase your tickets, we will have your reservation names on an attendee list at event check-in.
EVENT ENTRANCE: The entrance to Loft Lucia is at 7 N. Carpenter Street. Please take the elevator to the 3rd floor to enjoy our event.
PARKING: Street parking and public lots are available around Loft Lucia. For easy arrival, we recommend using a parking service such as SpotHero.
WHAT SHOULD I WEAR? Fun party outfits, cocktail and business attire. 
MAKE A GIFT:  Thank you for supporting Polaris with your gift.
• ONLINE via PayPal DONATE HERE
• WITH ASSISTANCE contact Development Manager Elizabeth Whiting ewhiting@pcachicago.org
• WITH A CHECK made out to Polaris Charter Academy sent to: Polaris Charter Academy, 620 N. Sawyer Avenue, Chicago, IL 60624, attn: Development
BECOME A SPONSOR: When you become a benefit sponsor, your investment in Polaris helps fund a positive future for every K-8th grade student. Please email Development Manager Elizabeth Whiting (ewhiting@pcachicago.org) for further information or use our Celebration of Learning Sponsorship Form to submit your sponsorship.
DONATE AN ITEM TO OUR RAFFLE: Raffle items help us raise money to support our students. Do you have sports tickets (Bears, Bulls, Cubs, Fire, Hawks, Sox, Skye, etc.), theater or music tickets (CSO, Ravinia, Lollapaloozo, etc.), restaurant gift certificates, hotel package, and other cool experiences to donate to our raffle? Please contact Development Manager Elizabeth Whiting ewhiting@pcachicago.org
Thank You for Being Crew! We look forward to celebrating with you in person on May 19!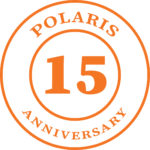 ---
BENEFIT SPONSORS – THANK YOU FOR YOUR SUPPORT!