Reduce. Reuse. RECYCLE!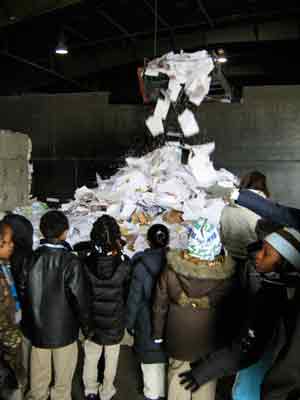 3rd and 4th grade students at Polaris are spreading the word about recycling in West Humboldt Park!
Polaris students launched an in-depth investigation into the world of garbage in Chicago, focusing on key sources of garbage, the trash cycle, local landfills, as well as the recycling resources (or lack thereof) in certain areas.
After learning about the significant problems caused by too much trash in our landfills, the students researched ways to enhance recycling efforts in their neighborhood, West Humboldt Park. They discovered that many residents of their neighborhood were not familiar with local recycling programs. The students decided to build a website to provide neighbors with information about the importance of recycling, as well as key resources, such as recycling center locations and the acceptability of specific items to recycling centers.
The 3rd and 4th grade students reached out to Alderman Walter Burnett, of the 27th ward, to increase the reach of their website. Click here to see their website!